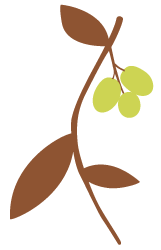 Philip Fibiger & Emily Russell
July 12, 2003
After months of finger crossing, praying to the sailing gods, and the rainiest spring in memory, July 11-13 was a beautiful weekend in Ithaca. We began the festivities with a rehearsal dinner hosted by Bill and Nancy on the MV Manhattan. We left the inlet with Cornell's campus at the stern and turned back down the lake just after reaching our ceremony site at Taughannock. After some great barbeque on board the boat, some of us went up the hill for drinks and a chance to see the Stanley Cup as it was paraded around Ithaca by Joe Nieuwendyk, a former Cornell hockey player.
For our ceremony, we looked for language that would echo the traditions of marriage while reflecting our priorities and personalities. We used a combination of original language and text pulled from other sources. You can find the full text, including readings, here. For our final vows, we asked the assembled friends and family to ask us for a commitment to each other. Past the momentary surprise of, "Oh, this is what 160 people talking in unison sounds like," the lasting impact of those collective vows was exactly what we hoped for: an expression of support from those that mean the most to us. The reception continued the fun of the weekend. Highlights included guests putting up walls for the tent in true barn-raising style, two year old Isabella and three year old Eliana as lively flower girls, and funny, moving toasts from our friends and our fathers. We were lucky to postpone goodbyes with many guests until Sunday as we gathered again at Bill and Kathy's for brunch (and a lot of leftover salmon).
Thanks so much to everyone for making this a memorable day, especially those that traveled across the country or across the state to be with us. As the first in our groups of friends to tie the knot, we were unsure about how the wedding party would respond. From Deb, Carrie and Erin's surprise "ballooning" of our car to the last minute shuffling of chairs by the groomsmen, we couldn't imagine a more helpful, supportive, and excited group. Unless, perhaps, that award goes to our families. Bill and Kathy helped make the three thousand mile planning distance seem insignificant. Nancy and Dorothy wowed everyone with a homemade cake and artfully stenciled cookies. Our highest hope for the wedding was that it would be a celebration of familythere is no group of people more deserving of thanks.
Eventually, we will create a permanent set of pages that commemorates the day. In the meantime, we've pulled together a great collection of photographs of the rehearsal dinner and the wedding. While we don't expect the professional photos for another month or so, we've already discovered several professional-quality photographers among our guests. If you have images (digital or traditional film) you could share, we'd love to see them. Please e-mail Phil or Emily for information about sending photos or suggestions for elements of this site you'd like to see in the coming months.
Feel free to leave us (and anyone else who happens to read the site) a message in our new guestbook, which is just a slightly modified version of the software that managed online RSVPs.
---
Emily is currently a Ph.D. student in English at UCLA. Now in the second year of the program, her research centers on 20th century novels. She looks forward to finishing her course work next fall and moving on to the daunting Part I exam--a qualifying oral exam that tests close knowledge of ninety books in three different areas. This year she's enjoyed work as a beginning teacher, including the opportunity to teach an original syllabus in a seminar-style class to UCLA undergraduates of all ages. If the tight academic job market allows, both she and Phil have their eyes on returning to the east coast for the long term. In the meantime, however, if you have to read The Life of Johnson, it might as well be on the beach in February,
Ideally, Phil would cede this space to the Cornell Hockey Forum. This winter he was often glued to the webcast games, cheering on the Big Red to a 2003 Ivy League Championship. When his vision isn't clouded by victory, he commutes to work on his motorcycle and spends the day as a computer programmer for Dimensional Fund Advisors. Last fall his team launched the newly updated web site for which Phil developed the back-end software.
As next door neighbors, it's not surprising that Phil and Emily met just a few days into their first year at Cornell University. After two years of friendship and an impromptu day trip to Niagara Falls, the two decided to start a romance. The nine day, 3000 mile car ride to a new home in California happily cemented their bond. This westward journey perhaps arrived at its real destination one year later at Phil's oceanside proposal. Reflecting the couple's priorities, the ring Emily wears is truly a family effort; Phil asked his mother, Nancy, and Emily's sister, Michelle, to act as advisors on the setting and--most importantly--the stone is the one Albert Fenster, Phil's grandfather, used to propose to his wife Katherine. Their marriage lasted over 50 years.